We at Walkerton Toyota our proud to serve all our customers with the utmost dedication and a smile. Below are a few of our customers, enjoying their best experience at Walkerton Toyota.
Check out Natalie Overholts' new Nightshade Corolla Hatchback!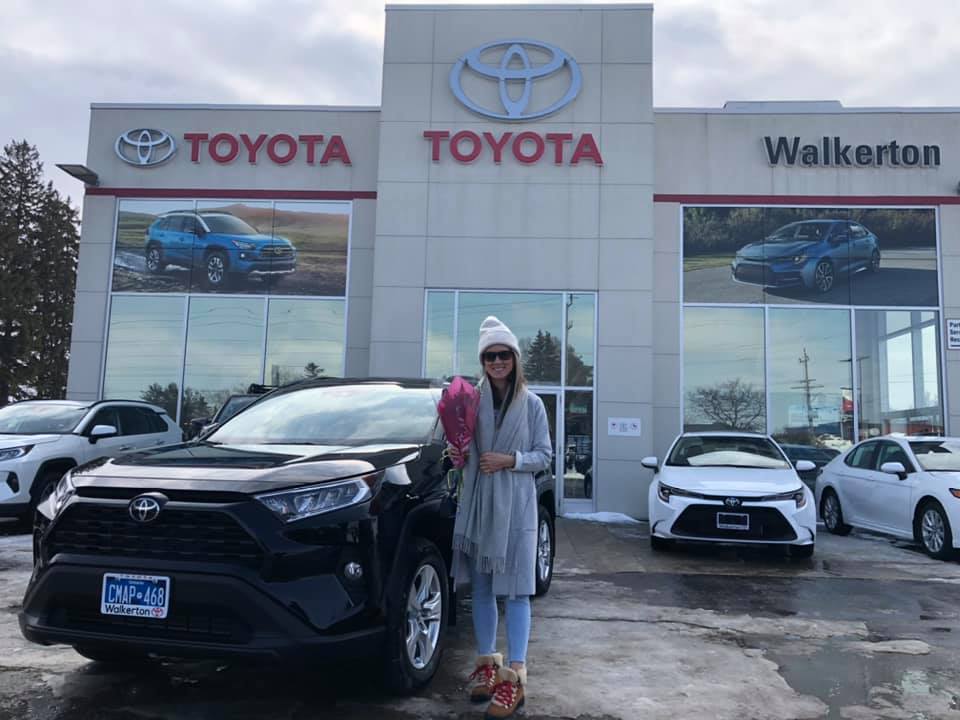 Congratulations to Kristen Hungate. Enjoy your NEW Rav4 XLE AWD !!
Congratulations to Darryl Striukas and Stephanie Cooney on buying these two awesome RAV4s!
Thanks so much for making the trip up from Brampton to pick up your Tacoma Sport Tyler!
A snowy Saturday didn't stop the Rowland's from coming to pick up their new Rav4 Trail!
Enjoy the 2015 Tacoma Double Cab TRD Ryan !!
Thank you very much to Randy and Jamie Tolton! This is their 3rd Rav4 from Walkerton Toyota!
Styling in their NEW 2020 CHR XLE Premium is the Fischer's from Walkerton!!
Congratulations to the Casey's from Walkerton on purchasing their NEW 2020 Rav4 Limited !
George & Susan Magwood with their beautiful NEW 2020 Toyota Tacoma TRD in Voodoo Blue.